Blog
Do You Need A Special Lawn Mower For Zoysia Grass?
Zoysia Grass Maintenance: Navigating the Need for a Special Lawn Mower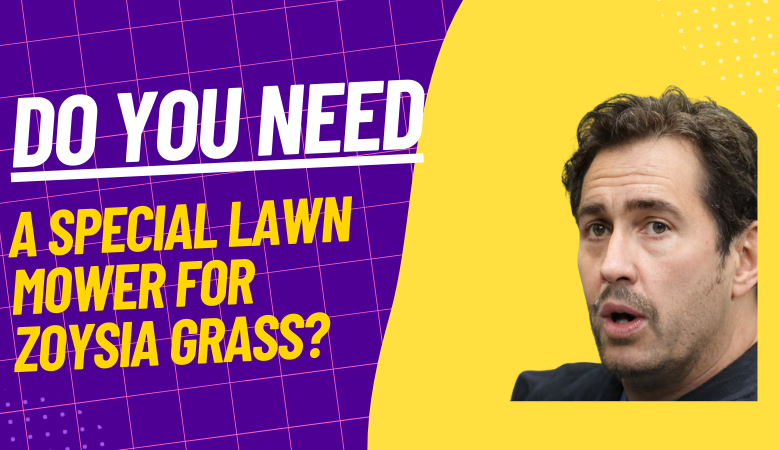 Zoysia grass is a warm-season grass with fine-textured blades and dense, lush growth. It is a low-maintenance grass that can be cut with most lawn mowers, including rotary and reel mowers. Consider the following factors when selecting a lawn mower for zoysia grass:
Cutting height: For optimal health and appearance, zoysia grass should be mowed at a height of 1-2 inches. Make certain that the lawn mower you select can be adjusted to this height.
The sharpness of mower blades: Zoysia grass can be tough and wiry, which can quickly dull mower blades. To ensure clean, even cutting, choose a lawn mower with sharp blades or plan to sharpen the blades frequently.
Weight of mower: Because zoysia grass is dense and low-growing, it can be difficult to cut cleanly with a lightweight mower. To ensure that the grass is cut evenly, use a heavier lawn mower or one with a larger cutting deck.
Engine power: Zoysia grass can be tough and resilient, especially when allowed to grow for an extended period of time. Make sure the lawn mower you choose has enough engine power to cut through thick or overgrown grass.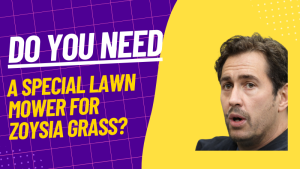 Conclusion:
To sum up, there is no need for a specialized lawn mower for zoysia grass, but it is critical to select a mower that can be adjusted to the appropriate cutting height, has sharp blades, is heavy enough to cut through dense grass, and has enough engine power to handle tough cutting conditions. By choosing the right lawn mower and taking proper care when mowing, you can maintain a healthy, attractive zoysia lawn Keep visiting Tools Cop.