Blog
How To Clean Lawn Mower Carburetor?
Reviving Your Lawn Mower: A Step-by-Step Guide to Cleaning Its Carburetor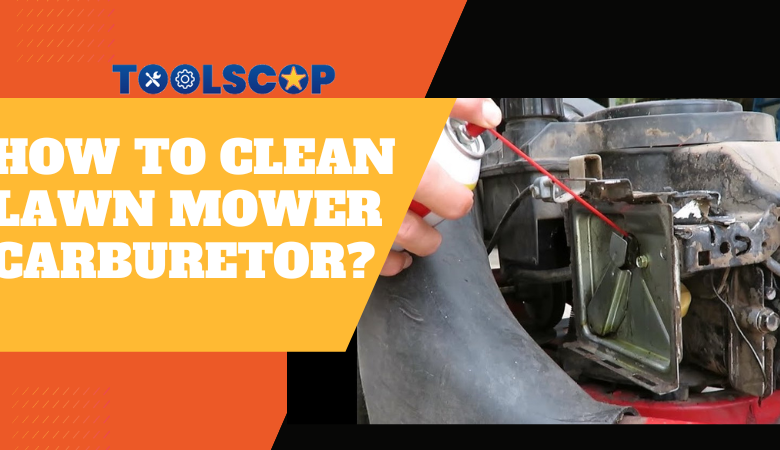 Cleaning the lawn mower carburetor is an important part of lawn mower maintenance because a dirty carburetor can cause poor engine performance, difficulty starting, and other issues. The following are the steps for cleaning a lawn mower carburetor:
To prevent accidental starting, turn off the lawn mower and disconnect the spark plug wire.
Locate the lawn mower's carburetor. It is usually found near the engine and is linked to the air filter and the fuel line.
Remove the lawn mower's air filter cover and air filter. This will allow you to access the carburetor.
Clean the outside of the carburetor with a carburetor cleaner spray to remove any visible dirt or debris.
Remove the screws that hold the carburetor bowl in place with a screwdriver. The bowl is usually held in place at the bottom of the carburetor by four screws.
Remove the bowl and gasket from the carburetor with care. The bowl holds the fuel and debris that can build up over time.
Clean the inside of the carburetor bowl, including the float and needle valve, with carburetor cleaner spray.
Clean the jets and other small passages inside the carburetor with a small wire brush or toothbrush.
Replace the gasket and bowl in their proper positions before reassembling the carburetor.
Replace the air filter and its cover.
To test the carburetor's performance, reconnect the spark plug wire and restart the lawn mower.
Click here to check Lawm mower carburetor cleaner
Conclusion:
To encapsulate, cleaning the lawn mower carburetor entails removing the bowl, cleaning the inside of the bowl as well as other small passages, and reassembling the carburetor. To thoroughly clean the carburetor and its components, use carburetor cleaner spray and a small wire brush. You can keep your lawn mower running smoothly and efficiently by following these steps, keep visiting Tools Cop.