Blog
Does Lawn Mower Charge Battery: Something Crucial To Explore
Power Up Your Lawnmower Knowledge: Investigating Whether Lawn Mowers Have Charging Capabilities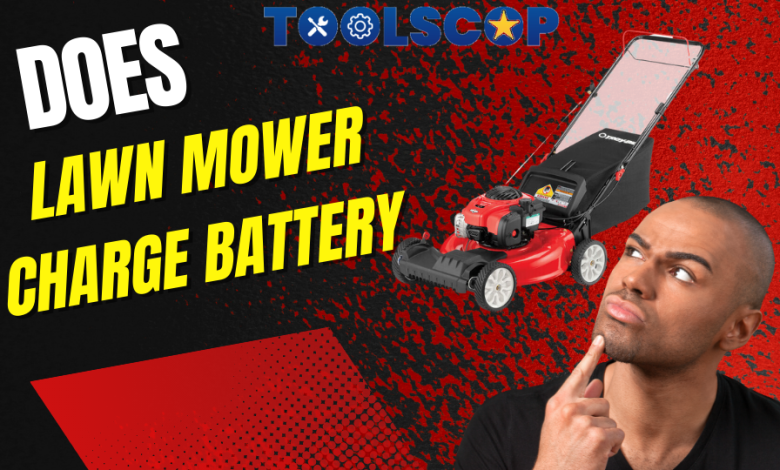 Does Lawn Mower Charge Battery: It depends on the type of lawn mower you have whether it has a battery or a charging system. Gas-powered lawnmowers, in general, lack a battery or charging system and rely on a pull cord to start the engine. Some electric and cordless lawnmowers, on the other hand, have a battery that must be charged on a regular basis.
Whereas, Battery-powered lawnmowers have a battery that must be charged before use, and some models include a charger. Cordless lawn mowers typically have a detachable battery that can be charged independently of the mower. It is critical to charge the battery according to the manufacturer's instructions and to avoid overcharging it, as this can damage the battery.
A battery and charging system are more likely to be found on a riding lawn mower. This is due to the fact that riding mowers typically have larger engines that require more power to start. The starter motor is powered by the battery, and the charging system keeps the battery charged while the engine is running.
To ensure the proper operation of your lawn mower, it is critical to maintain and replace the battery as needed. Keeping the battery terminals clean, avoiding overcharging or undercharging the battery, and replacing the battery when it no longer holds a charge are all part of this.
Explanation: Does Lawn Mower Charge Battery?
Eventually, whether or not a lawn mower has a battery or charging system is determined by the type of mower.
People are moving towards manual to electric lawn mowers and these electric lawn mowers have batteries inside them. A lawn mower that has an oil reservoir is to hold much-needed lubrication for the engine. Whereas, a lawn mower that holds gas is used to fuel the engine.
If you are using an electric mower, a question arises in your mind: "Does the lawn mower charge the battery"? The answer to this question will be enlightened in this article with the best piece of knowledge.
As you know many lawnmowers (walk-behind mowers) do not need a battery to run and the components of the battery are not found in them. But a riding mower needs a battery. Therefore, how a battery gets charged and what are its components will be discussed in this article.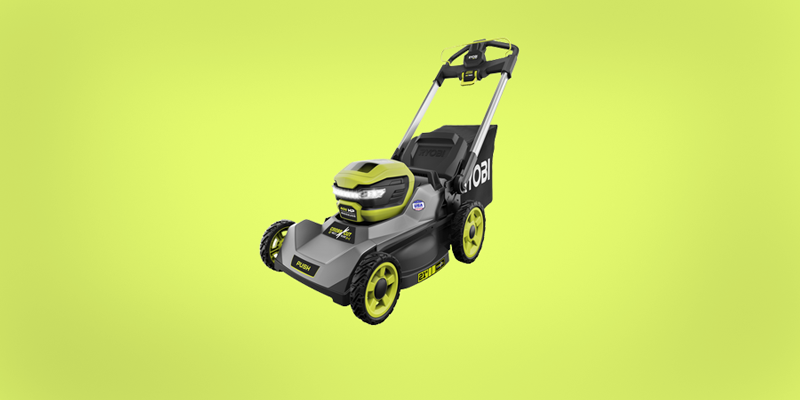 Let's have a look at its further details!
Everyone knows that for charging a battery, there is always a need for a charging system. Headlights, ignitions, starters, and electric clutches are just some of the systems that require a battery to run.
If this charging system is not working, your battery won't be charged and you will not be able to run a mower. Without a charging system, the battery would soon go dead and you will be unable to recharge without being jump-started or plugged into a battery charger.
Types Of Battery:
There are two types of batteries in the lawn mower to run it perfectly. Let's have a look at them!
One type of charging system is the belt-driven alternator, typically mounted on the engine. As the belt turns the alternator, the alternator frequently generates power to recharge the battery.
Another type of battery system is a stator, around, a metal body with a central hole surrounded by prongs wrapped in coil wires that sits beneath the flywheel to charge a battery.
Why Is Your Battery Not Charging?
There can be multiple reasons behind your battery not charging. Let's have a look at these reasons!
If your engine's RPM is too low, you will not be able to charge a battery. The battery charges use the magnets that are placed on the flywheel.
Another possible reason that your battery is not charging is due to a fuse in the electrical system.
You need to make sure about the good connections of your battery where current can freely pass through them.
One of the reasons which can cause a battery not to charge is any wires that are shorted, grounded, or exposed between the output connector and your battery. This wiring will need to be repaired soon.
So, these are reasons which should be under consideration while checking battery connections.
Final Verdict:
To wrap up, electric lawnmowers have batteries as alternators. They are charged through a charging system lying in the mowers. Hopefully, this article about
"does lawn mower charge battery"
will be helpful to you, Keep visiting
Tools Cop
.