Tools
How to Start a Lawnmower Without a Primer Bob?
Quick and Easy Steps to Start Your Lawnmower Without a Primer Bulb: A Beginner's Guide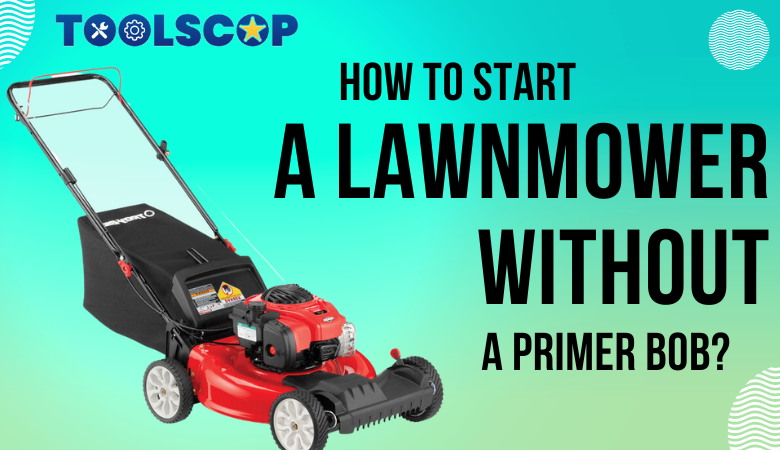 It can be a little more difficult to start a lawnmower without a priming bulb, but it is still possible. You may start a lawnmower without a priming bulb by following these steps:
Examine the gasoline level: Check to see if there is enough petrol in the tank to start the engine. Add new fuel if the tank is empty or nearly empty.
Activate the choke if it is present on your lawnmower. The fuel mixture will be enriched as a result, making it simpler to start the engine.
Set the throttle: Move the throttle to its initial setting. This is typically the location designated by an image of a rabbit.
Holding onto the lawnmower handle with one hand while pulling the starter cord with the other. To start the engine, pull it hard and quickly.
Once the engine has started, adjust the throttle to the running setting. Often, a turtle image will be used to indicate this spot.
Warm up the engine: Before using the lawnmower, give the engine some time to warm up.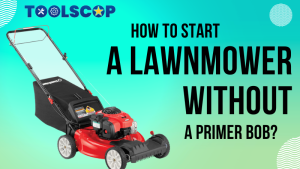 Final Verdict:
If the issue persists, you might need to conduct troubleshooting. Make that the carburetor, air filter, and spark plug are all clean and operating correctly. It might be prudent to seek professional advice if you are still experiencing difficulties getting your lawnmower to start.