Blog
Can a Lawn Mower Fly? Check Out This Interesting Fact?
Grounded in Reality: The Truth About Whether Lawn Mowers Can Achieve Flight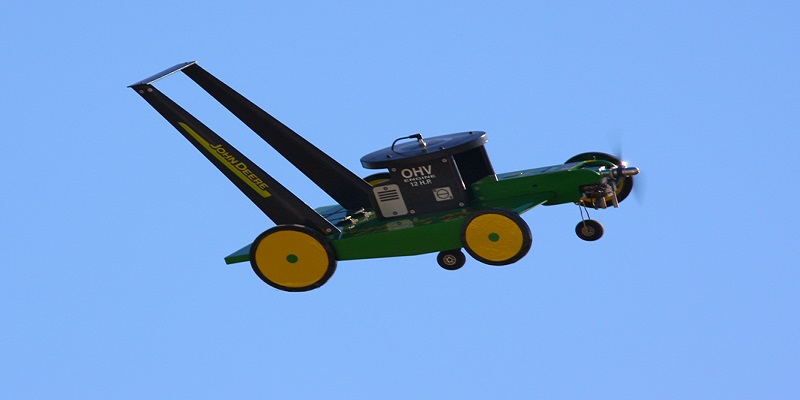 We are sure you are familiar with lawnmowers. But have you ever heard about flying lawnmowers? A statement that leaves everyone in shock: Can Lawn Mower fly? Really? Is that possible? How? If Yes, How To control it?
All these reactions are pretty obvious. Everything is possible nowadays, so why not this? To get the answers about flying lawnmowers, you have to dig out more information from this blog post below!
Can a Lawn Mower Fly?
Lawnmowers are not capable of flying in the conventional sense of taking off from the ground and navigating through the air. Their primary function is to mow grass and operate on the surface of the ground, Flying lawnmowers is a subject not heard of by people in the past. But this is a modern age, and everything is possible. If it is possible, then lawnmowers can fly, but with a little change in aerodynamics and design, they can land and take off on grass with ease and trim your yard comfortably.
Designers can introduce many designs, but still, their productivity is questionable. Many under-construction designs show that it is possible to fly a lawn mower.
If a lawn mower can fly, a question comes to mind: How is it controlled? When reviewing carefully, we know that it should be controlled via a remote control device. The question remains in mind about the impact on the machine's efficiency.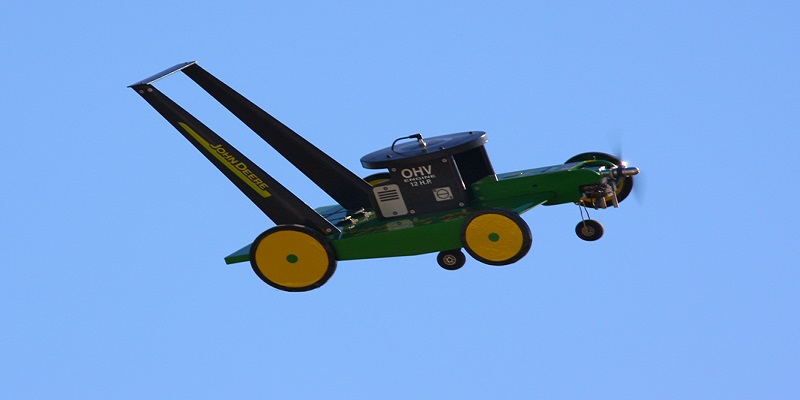 Flying LawnMower: Is It a LawnMower Or Something Else?
A video that went viral in 2004 shows a flying lawnmower, but actually, it was not. It was a sky-cutter flying lawnmower that gained people's attention. The great thing about this so-called flying lawn mower is that it is a remote control flying plane model resembling a lawn mower. You can build this model by following the step-by-step process using different parts and referring to manuals.
SkyCutter Flying LawnMower: What It Offers?
1.)

Incredible Flight performance:
We are sure no one has seen the flying lawn mower before, but now it is easy to do with SkyCutter The Flying Lawn Mower. You can comfortably control it just like any other model plane. It also rolls and flips while keeping flying steady.
2.)

Fun And Easy Build:
 The kit has everything that you need to build this model. Simply open the box, and here you go. If you face any difficulty, consult the instruction manual.
Material and Parts You Need:
To complete the SkyCutter, you have to keep a four-channel radio controller, fuel tank, engine, wheels, prop, pushrods, and covering material.
What Are The Dimensions?
After building your flying lawn mower, the weight would be 10 pounds and be 24 inches long, 4 inches high, and 36 inches wide.
Conclusion:
Can a LawnMower Fly? This is possible soon, but the thing people notice is not a flying lawn mower but a sky cutter, a plane model. We cover this topic in detail, and we hope your query has been resolved, Keep visiting
Tools Cop
, Till then, enjoy mowing with your traditional lawnmowers!