Blog
Lawnmower White Smoke: Possible Reasons & Solutions
Why Is My Lawnmower Emitting White Smoke? Understanding the Causes and Solutions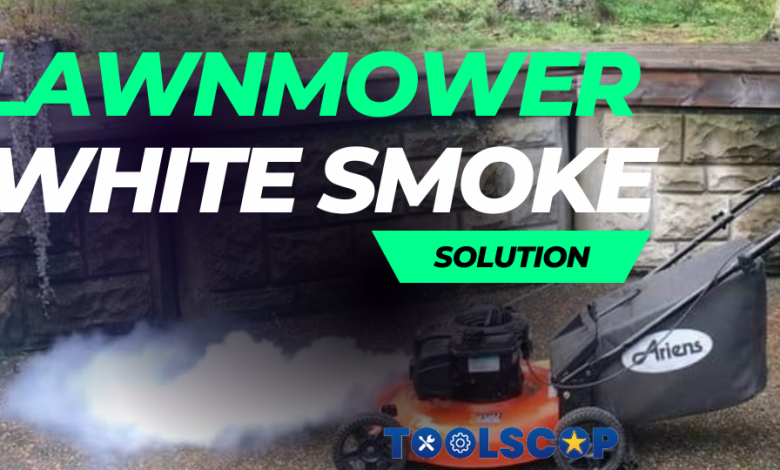 Lawnmower White Smoke: There are numerous reasons why this happens according to the situation. We will try to list down all possible reasons why it happens and how to resolve them at the earliest to start using your lawnmower once again without any hassle.
The white smoke coming out of a lawnmower is not an uncommon issue reported to date. If suddenly your lawnmower starts to blow out any color of smoke more than usual it is time for you to stop using it immediately because it might harm the engine – in a worst-case scenario, it might seize the engine – of your lawnmower.
White smoke from a lawnmower can indicate a number of issues that must be addressed in order for the machine to function properly. Here are some potential causes and solutions for lawnmower white smoke:
Overfilled oil: When the oil is overfilled, white smoke appears. Check the oil level and, if necessary, drain any excess oil.
A leaking head gasket can cause oil to leak into the combustion chamber, resulting in white smoke. The head gasket must be replaced.
A clogged air filter can cause the engine to run too richly, resulting in white smoke. As needed, clean or replace the air filter.
Water in the fuel: White smoke can result if water has contaminated the fuel. Remove the fuel and replace it with new fuel.
Lawnmower white smoke repair options include:
Regular maintenance of the lawnmower can help prevent problems that can cause white smoke. This includes checking the spark plug, changing the oil and air filter, and inspecting the machine for wear and tear.
Use high-quality fuel and oil: Using high-quality fuel and oil can help you avoid problems like water contamination and oil overfilling.
Use the lawnmower properly: Using the lawnmower correctly, such as not tilting it too much or overloading it, can help prevent machine damage.
Verdict:
Finally, lawnmower white smoke can indicate a variety of issues that must be addressed. Regular maintenance and proper machine usage can help to prevent these problems from occurring in the first place. These technical issues can be avoided even before they can happen, but if they did happen, you need to take care of them immediately to avoid further damage to your lawnmower, Keep visiting
Tools Cop
.