Blog
How A Dump Cart Works- A Leading Guide For Everyone
Hauling Made Easy: A Comprehensive Guide to Understanding How Dump Carts Work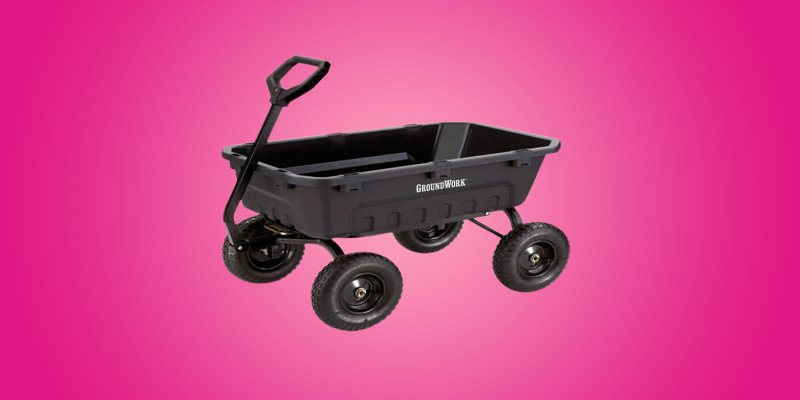 Handling heavy products is not always an easy task. You have to select a perfect means of transportation which makes the task easier. Although, when it comes to dumping the load, an ultimatum arises. There, a question appears, how to dump bulky material most easily?
Well, a dump cart is one of the best products to use for this purpose. A damp cart is a utility essential, and it is used to load bulky materials. It also empties the contents.
How A Dump Cart Works – A Leading Guide For Everyone
Now, let's dive into the process of how it works and also what are the types of dump carts.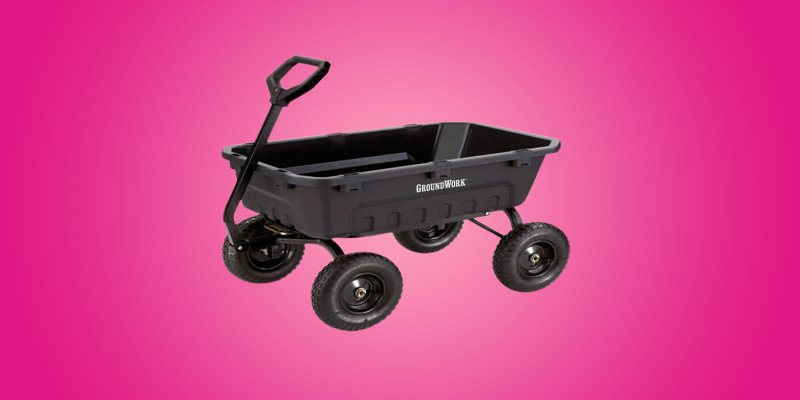 Dump Carts – Types:
Different types of dump carts work differently. Every cart carries weight according to its capacity.
Extra Low Profile
Low Profile
High Profile
Tilt Trucks
Dumping Frame
55 Gallon Truck
How A Dump Cart Works – Step-By-Step Guide
1.) Extra Low Profile:
This dumping cart has a very low edge height. It originated to fit beneath machine tools with low conveyors. They can easily pass in ways where most carts can not fit. It has a 12-lip height which permits the cart to fit beneath very low discharges, carriers, and tables. The smart design maximizes cube and volume while minimizing footmarks.
It has a different size range for load, length, and capacity as compared to other dump carts.
Capacity- 4.9 to 6.9 cubic feet
Load- 1000 lbs
Length 36 to 42 inches
Extra low-profile dumping carts have holders which are made of heavy-duty steel. These holders are fully welded; therefore, they do not melt, break or burn. Extra dumping carts can be dumped with a rotational dumping system.
2.) Low Profile Dumping Cart:
Low-profile dumping carts are manufactured to preserve floor area.  The dumping carts have a low side to load and dump easily. The hoppers of low-profile dumping carts have multiple configuration options. They are given below:
Rotational Dumping
Hydraulic Dumping
Rotational and hydraulic
Fork Pocket Dumping
Low-profile dumping hoppers have an advantageously placed push handle so you can shift the handle from one side to another side. This makes it convenient to shift the cart in either direction.
The height of this low-profile dumping cart is 15 lip height and the capacity of this cart is 6.9 feet.
3.) High Profile Dumping Cart:
High-profile dumping carts have a large variety of sizes and volumes. Dumping holder's capacity with different ranges which starts from 4.9 cubic feet to 1 cubic yard. Their footprint conserves valuable floor area and can hold heavy loads. They are manufactured with weighty gauge steel for the industrial environment.
The high-profile dumping carts are easy to operate and turn as flat as pancakes when loaded. They can be composed to be pulled in a train. Moreover, high-profile dumping carts have additional apparatus options. Here, you have these options:
Drain plug
Hinged drain cover
Four swivel casters
High-profile dumping carts have different features as they are made with heavy steel and are fully welded. Therefore, they can not leak, break, melt or burn easily. The smart design maximizes the cube capacity while minimizing the footprint. This cart dumps heavy loads.
4.) Utility Tilt Truck:
In many places such as shops, utility stores, or plant floors, there are many ways of waste; usually, it happens due to the workers working in shops and cleaning their hands with tissue or paper, resulting in wastage.
On the other hand, this wastage can also be a result of machining operations. Here, these carts are used to collect reusable materials like a piece of cloth or rag that can be washed and moved back to use. Materials can be lighter or heavy, but the right utility tilt cart truck can drive the dumping process trouble-free, cautious and low cost.
Dumping utility tilt truck carts are manufactured trouble-free and have a long life. They have different features such as:
Metal constructions are fully welded.
Carts operate easily and smoothly, even fully loaded.
Hold up, dumping knees for emptying at the floor.
5.) Dumping Frame:
A rotational dumping frame is associated with a heavy-duty dumping frame. The frames allow for uplifting, and rotational dumping from the forklift. The setting of multi-position manages the container dumping rate for secure, effortless, and in-depth emptying.
6.) 55 Gallon Drum Tank:
Last but not least, the 55-gallon drum tank (TX-55PL) is manufactured for industrial projects. It is more powerful than a 55-gallon drum. This drum has appreciable features, and they are given below:
Heavy magnitude steel
Sealed and leak-free seams
8″ x 10″ wipe outdoor
Tap/valve indoor to drain fluid
2 rigid & 2 swivel casters
Fork pockets for fork handling
The beakers are sized to control the heavyweight and keep the contents very motile inside your shop. The valves allow you to evaporate fluid, leaving the solids in the wake of collection and dumping. The 55-gallon drum tank is well originated:
It carries liquid, solid, or a combination.
It can move easily all over a plant.
It Fits most drum features.
The Finishing:
At the end of this article, we have come to know the purpose of the dump cart as well as how a dump cart works. After reading this article thoroughly, you will find the things you were looking for. We believe that this article provides you with the desired information. Here, you go with an interesting piece of knowledge, Check out the More
Tools Cop
on our
Website
.