Blog
Best Time to Buy a Lawn Mower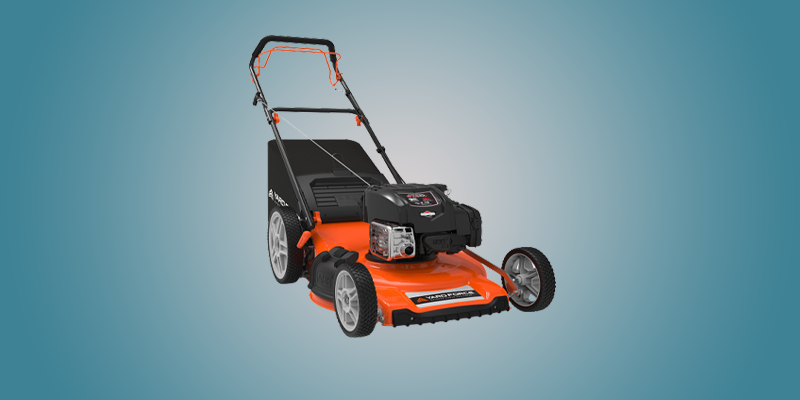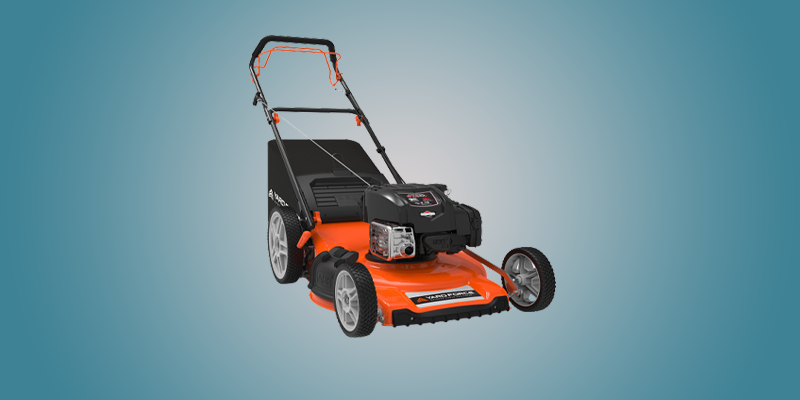 Mowing lawns, along with snow shoveling, is one of the more time-consuming tasks of yard management. Even though you must do it, there are certain advantages to cutting your grass. For starters, you may keep your lawn precisely how you want it and take pride in the upkeep of your home. You're also not bound by a lawn service's timetable, which saves you money. Purchasing a lawnmower at the right time will save you money while also ensuring that you enjoy all of the benefits you are entitled to. Even though mowers are available all year, there are significantly better times to buy one than others.
Best Time to Buy a Lawn Mower
While the season is vital for finding the finest lawnmower, it's also essential to consider pricing to ensure you're not out of cash. When it comes to buying a new lawnmower, there are various elements to consider for each season. The best seasons for lawn mowers are undoubtedly spring and autumn, but the best periods for you will differ based on your priorities. Today in this guide focuses on the best time to buy a lawnmower; we will let you know all you need to know for the best performance.
When is the Best Time to Buy a Lawn Mower?
Choosing a lawnmower at the appropriate period will help you save money while also ensuring that you get all the benefits you deserve. Consider carefully which model is suitable for you before you start making important decisions about how and when to buy your lawnmower. With cordless models that allow you to travel as deep into your garden as you need, one of the finest electric lawn mowers will indeed be a perfect pick if you have a tiny to the medium-sized yard.
Even if you have a vast garden and want one of the finest riding lawn mowers, there are sustainable solutions in the shape of battery-powered mowers that can quickly clean up your grass. If you insist on using one of the best gas lawn mowers, there are many options available for difficult-to-manage yards as well. Lawnmowers are no exception to the rule that most seasonal commodities are cheapest when demand is at its lowest. As a result, when the peak summer mowing season has over, the optimum time to buy a lawnmower is in September and early October.
Price Tagged Over Lawn Mowers:
Lawnmowers take up many areas on the sales floor, and most businesses can't keep unsold mowers until the following year. While it takes more than intuition to determine the optimal time to shop for mowers, resources are available to assist us. According to Consumer Reports, the best months to buy a lawnmower are April, May, August, September, and October. One prevalent belief is that the optimum time to buy a mower is just after the mowing season is over. Also, if you know what sort of mower you want, manufacturers and dealers will be fast to notify you when special mower pricing becomes available.
You'll probably be able to discover a reasonable price just after the summer months, as shops strive to sell their remaining models, as well as when new mowers are reduced before peak season. If you want to save money, this off-season lull is the ideal moment to swoop in on a low-cost lawnmower. On the other hand, there is a broader selection of manufacturers and models to pick from in the spring, but there are limited deals available. This is because spring is when the most interest in lawn and garden equipment grows and new lawn mower models are introduced.
So, if you're a true lawn fanatic with a specific brand and model in mind, now is the perfect chance to shop because supplies will be sufficient. If you're looking for a low-cost mower, consider that the newer the model, the pricier it is. As a reason, spring is a terrific time to shop since there is so much to choose from, but it isn't the ideal time to get a decent bargain. Conversely, most lawnmower manufacturers will conduct spring-summer specials shortly before summer begins, providing a slight discount on their lawnmowers. Still, these offers will pale in comparison to the savings you'll discover following the summer season.
The bad news is that if you need a new lawnmower right away, the summer months are not the great time to buy one. Models tend to be more constrained during the peak mowing season, and costs continue to climb due to increasing demand. If you're looking for a powerful mower at a fair price but aren't picky about the specific brand and model, fall is the ideal time to buy. As of September approaches, you'll observe that most of this year's lawn mower models are on clearance, as shops allow space for the future season's inventory.
While fall discounts are appealing, we don't advocate purchasing a lawnmower in the dead of winter. You won't be able to test your lawnmower since the grass is too short thoroughly, and your warranty may well have run by the time spring hits. To summarize, when the best time is to buy a lawnmower, there will be plenty of opportunities in the spring when it comes to picking a new model, but keep in mind that when the supply curve is vital, so does the cost. If you want to keep your cost down and get a good deal, sit out the rest of the season to seek a new lawnmower.
The summer months are not ideal for getting a new mower because there's a limited variety of models available and costs tend to stay high. If you're focusing on a high mower at a reasonable price but aren't sensitive about the branded product and manufacturer, fall is the optimum time to buy. As September approaches, you'll realize that most of the current year's lawn mower models are on sale to help retailers make place for the incoming new season stock.
When is the ideal time to purchase a lawnmower? When it comes to buying a new lawnmower in the spring, there will be plenty of selections; but consider that when the market is strong, so will the price. If you would like to save money and get a decent deal, look for a new lawnmower around the end of the season.
Is There Any Advantage To Buying A Lawnmower In Winter?
If you don't live in a place where it never gets cold, your local retailer may be able to store their lawn in mothballs during the winter. By then, the list will have dwindled to just a few models that it couldn't sell in the first three quarters. Your options are likely to be limited to the costliest versions, which are difficult to transport and too expensive to offer a significant discount, or the most affordable models, which are not ideal for winter storage.
What Is The Best Month To Buy A Lawnmower?
Many surveys and tests regarding the ideal time to invest your money in a lawnmower. According to Consumer Reports, the best months to buy a lawnmower are April, May, August, September, and October. A prevalent belief is that the optimum time to buy a mower is right after the mowing season is over.
Which Brand Of Lawnmower Is The Most Reliable?
We can't ignore the name John Deere when it comes to having your hands on a good lawnmower. According to the Life story Research 2020 America's Most Trusted Lawn Mower Brand Study, John Deere is the most trusted lawn mower brand among those considering purchasing one. For consumers looking to buy a lawnmower, John Deere received a Net Trust Quotient Score of 111.5 and a 5-star confidence rating.
Why Does The Price Of Mowers Vary?
While some seasonal discounts are based on how busy a business is, Wright has a seasonal purchasing program that allows production to place all year. Wright Manufacturing takes pride in its streamlined manufacturing processes, which improve quality and efficiency. Overlays do not affect Wright, although they do for some corporations.
Check out the More Lawn Mower Tools from our Website.
Conclusion:
We hope we've succeeded in answering the most asked concern 'best time to buy a lawn mower'. This guide must be enough to provide you with every detail about your investment in a lawnmower. Follow all the guidelines mentioned in this post to don't break your bank for an unworthy tool. Moreover, John Deere and Troy Bilt 21 are the most reliable brands to grab decent options from. Share this guide with your friends and family so they, too, can never capture the product at odd times.