Blog
Installing Welded Wire Fence On Uneven Ground – It is Not Trickier Now [Crack the Ways]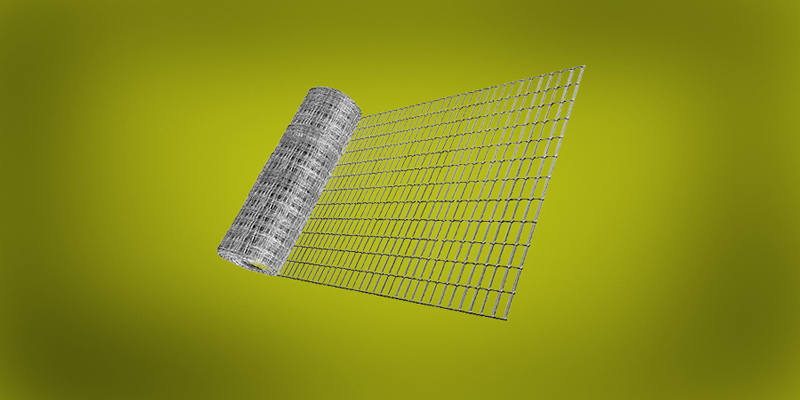 A wire fence is safe to go as it can protect you from exterior problems and increase safety but there are many people who feel it is challenging and hire mechanics.
But, do you know you can also install it on your own. Are you wondering how is it possible? We have covered you; you just need to read the article from top to end and learn easier ways. We have been briefed on the ways of Installing Welded Wire Fence On Uneven Ground. Isn't it what you are looking for?
So enough with the talk; just go ahead and explore the quick and straightforward ways! Now, uneven ground is no more challenge for you!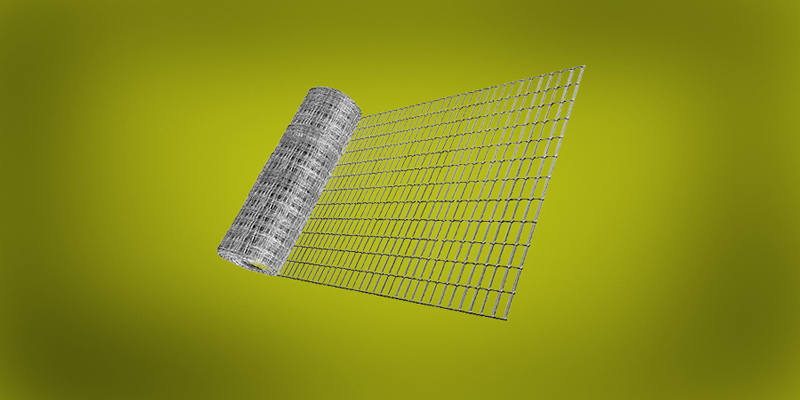 The Straightforward Methods for Wire Fencing for Uneven Ground:
The methods used to install wire fences on uneven ground are as follows. Stick along and explore them!
1.) Contour Method:
The ground level of your land should represent the fence rail line no matter if the ground rises or falls. The slopes or bumps of your property look more natural because a barrier follows them. You can level the route by using a half-moon cutter or a spade. 
Leveling will make the fencing much easier. Create a backfill or cross-section until you attain an even patch. If you have enough time, another thing you can do is fill the slope with soil and let it cure to hold the posts. You can also use the racked or stepped panel options for fencing if the incline is distinct. 
2.) Rails and Posts:
To navigate your ground's slope without exerting much effort, you can also use a variable-length picket assembly. This panel system uses racks that keep the fence with the ground, making it impossible for animals to get out and critters to get in. 
To keep the measured rails, always drive the nail into the middle of the premeasured fence posts. Before you are going to remove the post-holes, check the straightness of the line. When fencing in your ground, use a mattock to dig holes and position fence posts into them. When finishing contouring of the property, connect both the top and bottom rails and then drive straight. 
3.) Stepped Style:
Another method you are using when Installing Welded Wire Fence On Uneven Ground is the stepped style. For building a stepped-panel system, start from the lower end of the ground and go step by step on the slope to gain a stair-like fence. Go ahead with the fence boundary and take a measuring wheel to measure the posts before setting their positions.
Once you set panels or posts into the ground, unroll mesh wires to reach the next panel and stretch over any rail. If you use chicken wire, always use a staple gun to tie it safely with rails or posts.  
To get a sturdy wire fence, start from the top and edges of the fabric and stitch every three inches. Pull the mesh taut when reaching the next pole. For fastening large gauge wire, don't forget to use a hammer and large fencing staples.
Installing Welded Wire Fence on Uneven Ground – 4 Easier And Quick Steps:
Before going to look at the steps, keep in mind some of the important points.
Measure the area in which you want to install fence wire.
Determine what wire fence is best suited to your needs, chain link, vinyl, or wood.
Always spend money on fences that are large enough to cover the perimeter of the area easily.
Try to attach the posts via bolts or cable ties.
Assemble the sections on your property level and lift them into place.
Ensure that all joints are tightened up securely and add more cables when needed.
Step1: Arrange Wire Fence:
Wire fencing is of different categories as people use different types for cattle, sheep, or goats. The suitable option for rough surfaces and uneven land is Heavy-duty rugged terrain field fencing, but you can use other ways to make it work.
To avoid uneven surfaces, always install a wire fence on uneven terrain that suits the ground you will deal with excellently. Welded mesh fencing always gives you the same level of protection as no-climb fencing. But one bad news for you, this is so difficult to install on uneven terrain than woven wire.
Step2: Dig Out the Fence Line:
There are numerous ways to dig out the fence line but the easiest way is to mount a wire fence on the rough ground over rough terrain is to dig out the fence line. 
You can determine and mark the string's boundary, then to form a boundary level, you can dig away the earth.
Step3: Cut the Fence to Form to the Ground:
You can also cut and trim fences when it is hard to dig into. If the terrain is jarring but not hilly, you can cut the fence too. This method works great with welded wire fences.
Step4: Contour the Fence:
The fencing which is adjustable and made up of woven wire fencing is fantastic for hilly, rugged, hilly, and sloping terrain. You can install post them perpendicular to each rise. It is critical to mount it to the top and bottom at each rise. Additionally, you can post it contoured to the land and there should be no gap on the way. 
Check out the More Tools Cop from our Website.
Bottom Line:
If fencing if trouble for you; no worries. Now you can do it quickly and easily by reading our guide.
In this guide, we have enlisted the steps that you can follow and comfortably do wire fencing – wire handling is no more difficult for you even if you are on an uneven track.