Blog
Can Lawn Mower Cut Long Grass: How? [Step By Step Guide]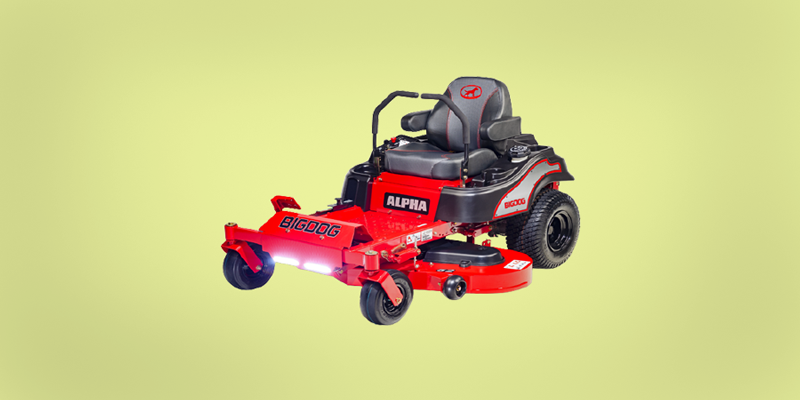 The untidy and grassy ground looks bad, and what about that ground where grass grows up to 12 cm tall. It sounds even worse!
What to do in this scenario? Is there any way to get rid of long grass in less time? This is the modern age, and a lot of machines are available to get the work done quickly. We know that a lawnmower is one of the devices but, Can LawnMower Cut Long grass? This is the question to pinch your minds! Right?
To resolve your query, have a look at this blog post!
How Tall Should the Grass Be?
The ideal size for grass is between 2.5 to 3.5 inches. For the summer season, the best length is 3.5 inches and the 2.5 is the height for the winter season. The cutting height in most lawn mowing machines can go up to 3 to 4 inches.
Can Lawn Mower Cut Long Grass?
Yes, with the versatility in technology day by day it is now possible to cut grass with a good quality lawn mower. To keep the lawn mower safe and free from any damage there is a way to cut long grass which is discussed in detail below.
Cutting Long Grass: Step-by-Step Process:
When you are away, and no one else takes care of your lawn, the grass may grow up to 12cm tall. Now you want to cut it and get the ideal 4cm height. Is it possible with a lawn mower? Surprisingly, yes, let's see how to do it.
Step 1: First adjust the mower height and make the first pass just to reduce the grass height.
Step 2: Now it is time for the second pass. When you make the size of the grass to a manageable height, change the mower settings and reduce the blade height.
Step 3: Take some rest and clean the blade to keep it safe from damage. Leave the lawn for a few days.
Step 4: Now check after a few days when grass grows and give a lawn a new look. The lawn is all set for the third pass, adjust the mower height, normally 2 to 3 inches. Now mow the lawn again to get a nice finish.
Hey, where are you going? What about grass clippings? No worries move to the next step. 
Step 5: Usually, a leaf blower will gather the clippings from the sidewalks for large lawns. Contrary to this, a broom will be sufficient for medium and smaller lawns. 
Final Thought:
In ancient times people cut grass with their hands by using different tools. But now, the picture becomes colorful. Yes, now people have started using lawnmowers to cut tall grass. There is no need to ask this question: Can a lawn mower cut long grass? After reading this post, you will know even about how to cut long grass.
Stay safe and have a  cup of coffee on your beautiful lawn!